FOUR AFFILIATES OF THE SPACE HOTELS GROUP ARE AMONG ITALY'S BEST ITALIAN HOTEL GROUP Space Hotels
FOUR AFFILIATES OF THE SPACE HOTELS GROUP ARE AMONG ITALY'S BEST ITALIAN HOTEL GROUP Space Hotels, Italy
FOUR AFFILIATES OF THE SPACE HOTELS GROUP ARE AMONG ITALY'S BEST ITALIAN HOTEL GROUP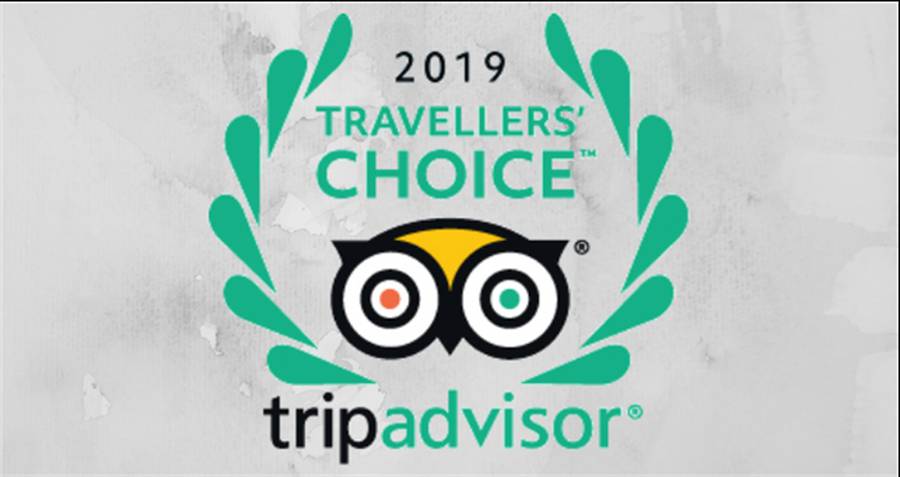 The world's largest jury has spoken. As every year, TripAdvisor users have given their opinion and judgement in the ranking of the world's best hotels. To be honest, what other type of jury could create such an important ranking?
Amongst the 7,812 best hotels worldwide and the top 25 in Italy, four are affiliates of the Space Hotels group. If we think about the vast selection of hotels worldwide, this is a massive recognition that is the result of great teamwork by all the affiliates of the Space Hotels group, which is renowned for selecting client-oriented hotels with high quality standards.
Italy came in second place after the United States with 164 hotels in the ranking.

For 45 years, the Space Hotels group has been selecting Italy's best hotels for all types of travellers. The group now includes over 60 hotels throughout the country offering impeccable service. Reservations can be made any time via its tollfree number 800-813013, the GDS (code SX) or its website www.spacehotels.it.

These are our winners.

Florence - Hotel Spadai: "The best of the best."
The four-star, boutique Hotel Spadai, which opened 2015, is housed in a completely renovated Renaissance building located in the city centre just 100 metres from the Cathedral. This privileged position is within walking distance of Florence's greatest monuments, including Piazza della Signoria, Ponte Vecchio and the Uffizi Museum. The rooms and suites are a luxurious urban oasis, where Renaissance inspired furnishings blend harmoniously with sophisticated contemporary décor. The staff is composed of the best young talents in the business, who are a professional hospitality team that help make any stay in Florence an unforgettable experience.

Roma - Hotel Artemide: "I would recommend this hotel with my eyes closed."
The Hotel Artemide, which is housed in a late-19th-century Art Nouveau building, offers comfortable rooms that are well soundproofed and elegantly decorated. The terrace restaurant offers a rich, refined menu and is the perfect place to enjoy the Eternal City's glorious sunsets. The hotel also has a spa that is a welcoming refuge in which to relax and regenerate.

Turin - Turin Palace Hotel: "A beautiful hotel with the nicest staff I have ever met. They are incredibly cheerful, helpful and easygoing."
The Turin Palace is a four-star hotel strategically located in front of the Porta Nuova train station. This historic hotel, which dates back to 1872, has recently been renovated to restore the majesty to the prestigious six-storey building in which it is housed. The hotel is home to a collection of works by local artists and its 127 rooms have been decorated with pieces inspired by the 1920s and 30s. The Sala Mollino, a well-loved hall used for parties and meetings, has kept its famous ceiling with an elliptical dome, large rear window and magnificent front doorway. The offer is completed by the hotel's restaurant "Les Petites Madeleines", its wellness centre and a terrace with a panoramic view.

Milan - Hotel Spadari al Duomo: "Two nights in a fantastic hotel."
If you are looking for the atmosphere of a small, cosy and centrally located hotel, you will find it in this elegant building located next to the Cathedral. It was designed to house a private contemporary art collection containing works by both established and upcoming artist of the Milanese avant-garde. The hotel offers a blend of comfort, elegance and refined, discrete hospitality.

These four Space Hotels affiliates have definitely merited being chosen by TripAdvisor's 2019 Travellers' Choice Hotel Awards. Since 1974, the Space Hotels group has never turned its back on any challenge and offers popular, accessible affiliates in all of Italy's major tourist and business areas.

About Space Hotels
Space Hotels, a hospitality group founded in 1974, has a unique collection of over 60 three to five star hotels in 35 business and leisure destinations throughout Italy. The Space Hotels offer includes: business or leisure stays; organisation of meetings and conferences; fine cuisine by some of the best Italian chefs; relaxation, massages and saunas in elegant spas and wellness centres. Room rates always include complimentary Wi-Fi, breakfast and a bottle of water. Reservations can be made through a toll-free number 800.813.013, the GDS (code SX) or the website www.spacehotels.it.
Go back