A get-in-shape holiday for both dogs and their owners at pet-friendly affiliates of the Space Hotels
A get-in-shape holiday for both dogs and their owners at pet-friendly affiliates of the Space Hotels, Italy
A get-in-shape holiday for both dogs and their owners at pet-friendly affiliates of the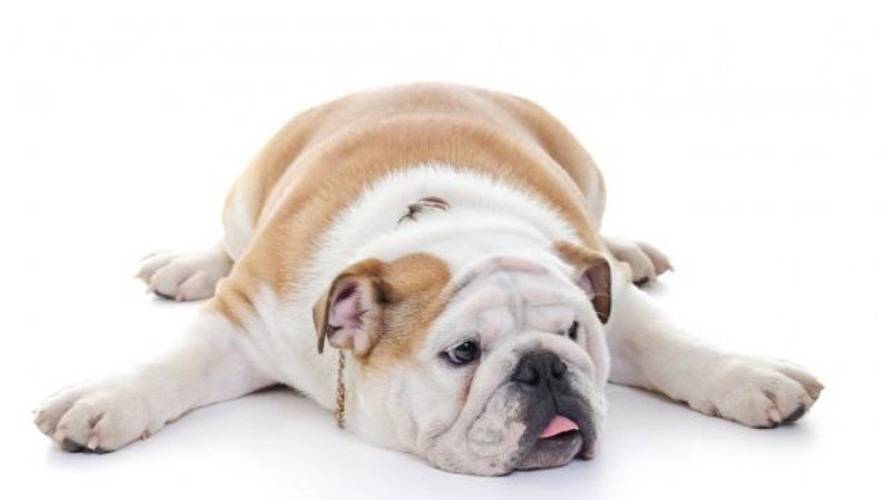 Is getting ready for swimsuit season a challenge just for human beings? Not really! There just may be an unsuspected someone near us who could have the same body issues. And who might that be? Well, it's our dog! Due to living with us and our sedentary lifestyle, dogs are often a couple of kilos overweight when we head into the warm months, which can slow them down and make them less tolerant of summer heat. How can we help our pets get back into shape and even workout with them? Many affiliates of the Space Hotels group are pleased to accept pets and have large outdoor spaces in which dogs and their owners can get some exercise. Here is some simple advice on how to get even the laziest dogs back into shape.

For 45 years, the Space Hotels group has been selecting Italy's best hotels for all types of travellers. The group now includes over 60 hotels throughout the country offering impeccable service. Reservations can be made any time via its tollfree number 800-813013, the GDS (code SX) or its website

For more than a decade, Space Hotels' affiliates have been promoting pet-friendly hospitality, where animals are not just accepted but are welcomed guests. To find pet-friendly hotels, the group's homepage has a quick and intuitive search system which helps travellers to choose the best destination for their needs throughout Italy.

Here A list of all affiliates of the Space Hotels group that welcome pets.

To tell the truth, well-rounded dogs are often fun to watch, with their lumbering steps and swaying bellies. An overweight dog is often looked upon with a bemused smile rather than a judgemental stare. However, even pets sometimes need to get back into shape; actually, it can be very important for their health, particularly as summer draws near.

So, how can we help them get ready for "swimsuit season"? The first step is certainly exercise. The reasoning behind this is the same as that for a "human" regimen. To stimulate metabolic activity, there must be a gap between the number of calories ingested and those burned. In all cases, except when a pet is gravely obese, this can be easily achieved by small changes to the animal's daily routine.

So, here are a few tips on how to get pets back into shape (along with a few advantages for their owners):

Year-round activity. The simplest strategy is to take longer daily walks. If the dog is walked four times a day, then extending each walk by five minutes will add twenty minutes of exercise per day. Of course, this is also healthier for its owner. Nowadays, the number of daily steps taken by the average person is well below the recommended 10,000. Therefore, five extra minutes per walk can be of great help!

Let your dog off its leash. While it may sound obvious, letting your dog play on its own in dedicated dog parks is a great way to get it moving. And for you? Play fetch by running with your dog. This has the double advantage of building a deeper bond with your pet and improving the health of both of you!

On the road. In the warm months, take your dog along with you on hikes and day trips and teach it more complex and challenging games, such as frisbee. Both these activities will get you and your pet moving and help you to discover new and interesting things.

Go for a swim. Dogs love water and water loves them! Swimming is very good for dogs, as they use their entire body to move through the water. Swimming alongside your pet will get you both in shape while having fun. After all, swimming is a full-body sport!

A balanced diet. Pet wisdom tells us to not spoil our dogs with too many high-calorie treats between meals. The best thing for your animal is a balanced, varied and light diet. Of course, this wisdom also applies to us human beings too, right?


Some pet-friendly affiliates of the Space Hotels group.

The Hotel Victoria in Turin welcomes cats and dogs of all breeds and sizes. They are so welcome that they can even enter the dining room, where they have a special table so as not to disturb the other guests. The hotel's extra charge for animals is €15.00 per day and includes a welcome kit complete with a bed, blanket, bowl and treats, as well as a personalised greeting card for your pet!
www.spacehotels.it/hotel/hotel-victoria

Small and medium-sized animals are truly welcome at the Hotel Metropole & S. Margherita in Santa Margherita Liguria. The hotel's daily fees for pets are €15.00 for dogs and €5.00 for cats, this includes a welcome gift (containing toys, a brush and packet of kibble), bowl and mat. The hotel's chef is also available to prepare special pet menus. Of course, pets cannot stay in their room all day long! Our dog guests are welcome to run in the park and free to move around all the hotel's spaces, except the restaurant and swimming pool areas. In Santa Margherita, pets have their own "Doggy Beach" and are allowed to hike on Monte di Portofino, a popular mountain located in a regional natural park.
www.spacehotels.it/hotel/hotel-metropole-santa-margherita-ligure

For a small supplement, the Hotel Ambasciatori in Rimini offers dogs a bed, mat and waste collection bags. Depending on availability, clients travelling with pets are given rooms with no carpeting. The hotel also offers personalised pet meals and caters to any dietary needs. Moreover, just a short walk from the hotel are two pet-friendly beaches that are happy to receive animals and even offers them dedicated services!
www.spacehotels.it/hotel/hotel-ambasciatori

The region of Puglia gives pets all the hospitality they deserve. The Regiohotel Manfredi in Manfredonia welcomes all animals up to 15 kg and the only extra charge is for disinfecting the room, which the owner can pay directly at the hotel. Pets are welcome to exercise in the hotel's large green spaces and many nearby beaches are pet-friendly. If requested, the hotel can provide contact information for local veterinarians.
www.spacehotels.it/hotel/regiohotel-manfredi


About Space Hotels
Space Hotels, a hospitality group founded in 1974, has a unique collection of over 60 three to five star hotels in 35 business and leisure destinations throughout Italy. The Space Hotels offer includes: business or leisure stays; organisation of meetings and conferences; fine cuisine by some of the best Italian chefs; relaxation, massages and saunas in elegant spas and wellness centres. Room rates always include complimentary Wi-Fi, breakfast and a bottle of water. Reservations can be made through a toll-free number 800.813.013, the GDS (code SX) or the website www.spacehotels.it.
Go back